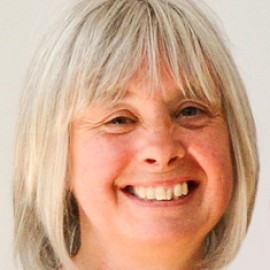 Elizabeth Weekes
Consultant Dietitian (Retired)
Department of Nutrition & Dietetics
Guy's & St Thomas' NHS Foundation Trust
And
Senior Clinical Lecturer (Retired)
Centre for Nurses, Midwives and Allied Healthcare Professional-led Research (CNMAR)
University College London Hospitals NHS Foundation Trust
Dr Liz Weekes is a recently-retired dietitian with more than 30 years clinical and research experience in the detection and management of disease-related malnutrition. Having worked predominantly in the acute setting during her early career, her PhD studies focused on the identification, assessment and management of nutritionally vulnerable community-based individuals with chronic obstructive pulmonary disease (COPD). Since then her research has focused on evaluating hospital and community-based initiatives designed to improve the nutritional care of elderly people and those at high risk of malnutrition. She has a particular interest in the measurement of patient-centred outcomes, such as quality of life and activities of daily living, and the health economic analysis of nutritional interventions.
A Cochrane-trained systematic reviewer, Liz has been an invited member on several national and international guideline development groups including the Inter-Collegiate Stroke Working Party, the ESPEN guideline for nutrition in polymorbidity and the COPD and COVID-19 Malnutrition Pathways. With a special interest in the measurement of energy expenditure in clinical practice, she led the guideline committee on the estimation of nutritional requirements for the Parenteral and Enteral Nutrition Group of the British Dietetic Association (BDA). The work was published in the Pocket Guide to Clinical Nutrition in 2018.
Liz was recently awarded Fellowship of the BDA for her contribution to the science and practice of dietetics throughout her career.
Outside work Liz is a keen outdoor swimmer who rarely passes up any opportunity for a wild swim.